Product Application of Sf Flotation Machine/flotation cell/dissolved air flotation machine
SF flotation machine has the advanced forward-type tank structure, double-blade wheel, with a diversion pipe and false bottom device. The slurry in the slot flows in an up and down double fixed direction cycle, which is good for the coarse-grained mineral flotation. It can absorb fresh air and slurry, no need foam pump, suitable for separation of non-ferrous metals, ferrous metals, precious metals, non-metallic mineral and chemical raw materials, recovery of useful minerals.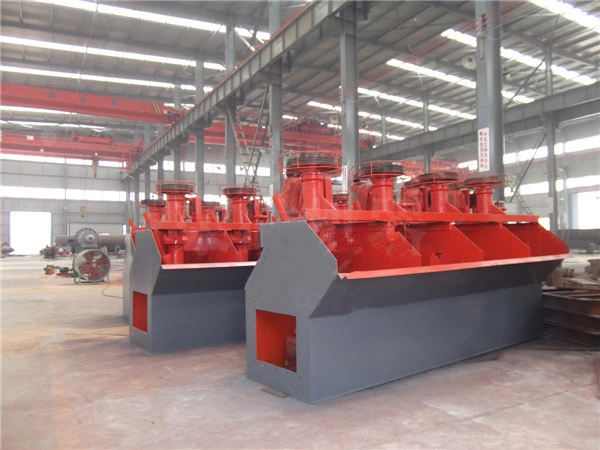 Working Principle of Sf Flotation Machine/flotation cell/dissolved air flotation machine

When the flotation machine works, the motor drives the impeller to revolve, so the centrifugal effect and negative pressure are produced. On one hand, ample air is absorbed and mixed with mineral slurry, on the other hand, the mixed mineral slurry is mingled with additive, meanwhile, the foams are thinning, the mineral is bounded with foams, and floats up to the surface of mineral slurry and the mineralized foam is formed. The liquid surface can be adjusted with the height of adjustment flashboard, so that the useful foams are scraped with squeegee.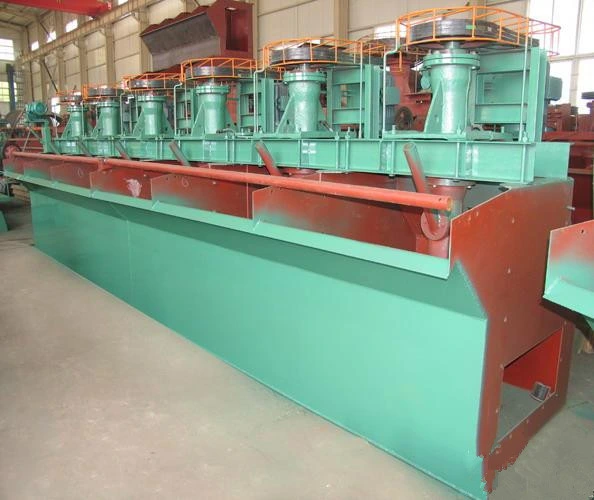 Technical Parameters of Sf Flotation Machine/flotation cell/dissolved air flotation machine
Model

SF-0.15

SF-0.37

SF-1.2

SF-2.8

SF-4

SF-6

SF-8

SF-10

SF-16

SF-20

Tank Volume (m3)

0.15

0.37

1.2

2.8

4

6

8

10

16

20

Tank size
(mm)
0.5×0.5
×0.6
0.7×0.7
×0.75
1.1×1.1
×1.1
1.7×1.6
×1.15
1.85×2.05
×1.2
2.2×2.2
×1.3
2.2×2.2
×1.4
2.2×2.9
×1.7
2.9×3.8
×1.7
2.85×3.8
×2
Capacity
(m3/min)

0.06-0.18

0.2-0.4

0.6-1.2

1-3

2-4

3-6

4-8

5-10

5-15

5-20

Suction intensity(m3/m2/min)

0.5-1.0

0.8-1.0

0.8-1.0

1-1.2

1-1.2

0.9-1.0

0.9-1.0

0.9-1.0

0.9-1.0

0.9-1.0

Main
motor

Model

Y100L-6

Y90L-6

Y132M2-6

Y180L-8

Y200L-8

Y250M-8

Y250M-8

Y250M-8

Y250M-8

Y250M-8

Power
(kw)

1.5

1.5

5.5

11

15

30

30

30

30

30x2

Speed
(r/min)

940

1400

960

730

730

730

730

730

730

730

Impeller

Dia.
(mm)

200

296

450

550

650

700

760

760

760

760

Height
(mm)

57

80

104

124

131

186

186

186

186

186

Speed(r/min)

536

386

312

268

220

191

191

191

191

191

circle Speed(r/min)

5.6

6.0

7.35

7.7

7.3

7.5

7.5

7.5

7.5

7.5

Scraper Power

Model

Y80L-4

Y80L-4

Y90S-4

Y100L-6

Y100L-6

Y100L-6

Y100L-6

Y100L-6

Y100L-6

Y100L-6

Power(kw)

0.55

0.55

1.1

1.5

1.5

1.5

1.5

1.5

1.5

1.5

Scraper Speed
(r/min)

16

16

16

16

16

16

16

16

16

16

Reducer Model

WHT80-41

WHT80-41

WXJ120-50

WXJ 120-31

WXJ 120-31

WXJ 120-31

WXJ 120-31

WXJ 120-31

WXJ 120-31

WXJ 120-31

weight(kg)

538/2

936/2

2745/2

4676/2

5165/1

3000/1

4129/1

4686/1

8230/1

8530/1
Main Features of Sf Flotation Machine/flotation cell/dissolved air flotation machine
1. large air-absorption capacity
2. low energy consumption
3. less reagents consumption
4. easy to maintenance and can be designed according to the users.
5. horizpntal arrangement,
6. no foam pump required,
7. long service life of the impeller cover plate,
8. upper and lower double circulation of the ore pulp in a fixed way

Machine parts

Our srrvice
(1) Installation and guidance
When the machine arrives at your company, we will dispatch our technicians to your company to guide the installation and commissioning at site. User should pay for the following fees air tickets, boarding and lodging and traffic in client's factory.
(2)Technical training
We provide free technical training service to your stuff. Training content contains the main work principle of machine, operating regulations, maintenance methods and steps, safety, etc.
(3)Warranty:
Three guarantees of our product quality, warranty for one year (not include man-made damaged). We will maintain the machine for free for the quality problem. If the damage is caused by your improperly operation, the cost of the maintenance burden by you. we also provide you the life-long follow-up service.
Our copmany
Gongyi Hengchang Metallurgy Building Material Equipments plant is a professional manufacturer specializing in the production of mineral beneficiation equipments, sand and stone crushing equipments, briquetting equipments, coal preparation equipments, drying and calcining equipments, cement plant equipments and compound fertilizer equipments.
Our company has high-quality products, sophisticated manufacturing process, caring after-sales service and improve its services. Products sold at home and abroad, and exports to Eastern Europe, the Middle East, the Americas, Africa, Southeast Asia and other countries. Praised by customers at home and abroad. Welcome friends from around the world to discuss business. Mutual benefit and common development.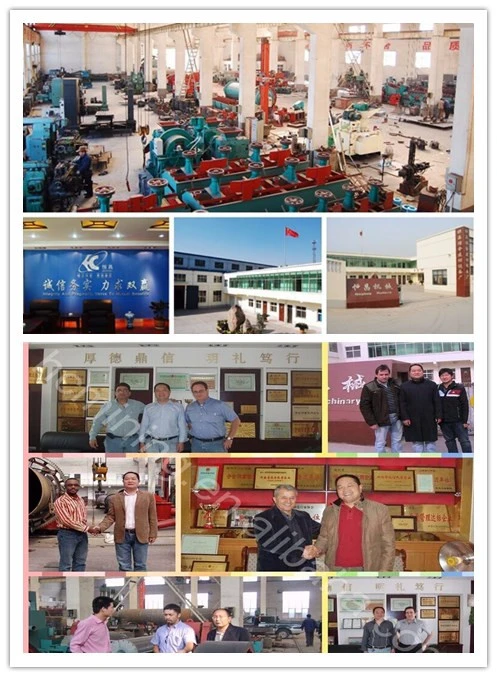 Our certification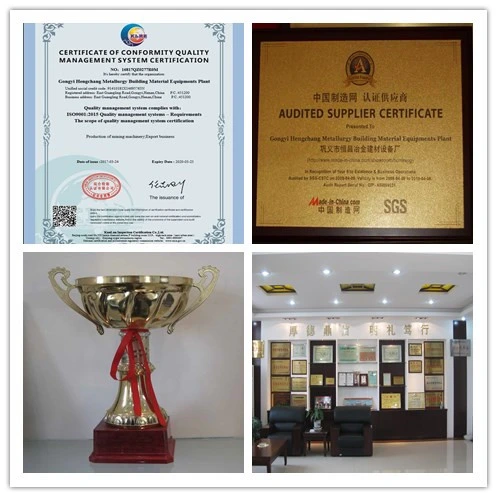 Buying Guides
To choose the appropriate model for you ,can you tell me:
(1) What's the raw materials(such as gold) and its size(mm/inch)?
(2). What do you neeed ?a machine or a mineral separation production line ?
(3). What's the required capacity(tons per hour or t/h)?
FAQ:
1 Are you a trading company or manufacturer? What is your main products?

We are a manufacturer, Our factory name is Gongyi Hengchang metallurgical building materials equipments plant. which has over 25 years of experience in this industry. Our Main products are Jaw crusher,Impact crusher,Cone crusher,Hammer crusher,Vibration feeder,Vibration screen,sand/stone washing machine,ball mill,flotation machine,Disc pelletizer, concentrator,Rotary dryer,Conveyor machine ,Briquette machine , Mixer ,Roller grinder and so on,We produce products divided into Stone prodution line and Sand-making productiong line,
Magnetic separating process ,Flotation separating process ,Gravity separating process ,Coal and mineral powder briguetting .
2 Can I visit your factory and clients' workshop? How to get to your factory?
Yes, welcome to visit our factory anytime, we can also arrange your visit in our China clients' workshop.
For getting to our factory, you can get a flight to Zhengzhou Airport. It just takes about 2 hour from Zhengzhou Airport to our factory by car.
3 What is your guarantee time and aftersale service?
--Our guarantee time is 1 years.
--EEach order machine we provide installation drawing and operation manual. If needed, engineers can be sent to your factory for installation and commissioning, training.
--Any problem in operation or others about machines, we will give solution in 12-24hours.
4 What is your payment term?
We can accept various payment terms if it is convenient for you.
5 What is your delivery time?
machine leadtime is 7 working days in standard specification, 15~20 working days if customized.
Pls tell your questions,Hengchang factory team are happy to serve&ready to be your business partner! If you want to know more details, please contact Winni ! Your satisfaction is our greatest pursuit.
Contact: Winni

Website: http://hcmining.en.made-in-china.com

Mobile: 0086 371 86106152

Wtatapp: 0086 13384024464